Description
Not all features are available for all operating systems.

Features and Benefits
What's Included?
Award-Winning Antivirus
Blocks viruses, malware, ransomware, spyware, unwanted programs, and more on your PC.

McAfee® WebAdvisor
Warns you about risky websites and helps prevent dangerous downloads and phishing attacks.
Provides search ratings, checks if your firewall and antivirus are activated, scans your downloads and alerts you if there's a known threat.

McAfee® Shredder™
Protects your identity and privacy by permanently deleting important files for your PC−ideal for tax documents, financial information, and other personal files.

Security Management Console
Helps you manage your protection for all your devices from an easy-to-use web page.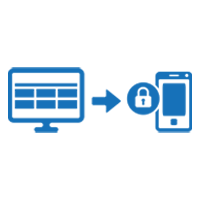 True Key™ by Intel Security
Recognizes your face or fingerprint, secures your passwords, and instantly logs you in to your websites and apps across your devices.
5 User Accounts

File Lock
Helps keep your personal files private by storing them on your PC with a combination of password protection and encryption.
FREE Support
Has you covered by phone, by chat, or online for the life of your subscription.